❤ hanger
UPDATES: NEW BATCH CURRENTLY BEING MACHINED!
ETA: Late December

Machined in the Kitsap Pennisula in Washington State by Uriel of

Austere Manufacturing

. Made from 6061 aluminum and anodized by me here in Detroit. These are medium size batches made about once per year. As such with things made by humans, your enthusiasm is appreciated for the small variances that occur.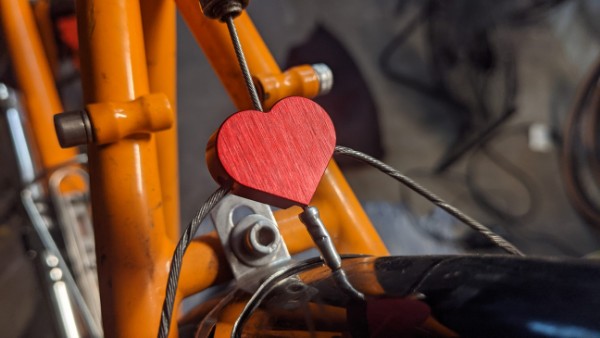 ***SOLD AS A PAIR***
If you'd like to mix and match, you'll have to buy 2 pairs, or, go in with a friend and share - because that's sweet.

A set includes:
- Two ♥
- Two 5mm set screw
(2.5mm socket size)